Computer, Phone, Tablet, Printer Repair in Homosassa, FL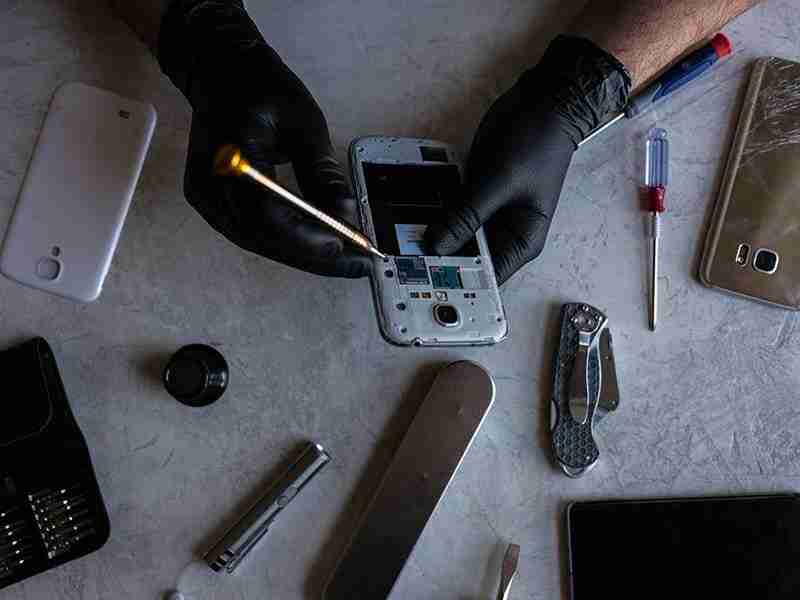 Computer And Electronics Repair Services & More in Homosassa, FL
Variety of Services
We are experts in every aspect of electronic device repair. Offering a wide variety of consumer electronics repair services. If your computer is running slow as a result of a virus, we have everything needed to properly diagnose and solve the issue. We fix Gaming systems such as XBOX, PLAYSTATION, NINTENDO and other types of systems too!
We fix any type of Desktop, such as Small Form Factor, ATX, Micro ATX, Laptops, Hybrids, Surface and other forms.
If you are running a business that needs a new network installation, we are the best in the business to call!
For those looking to rebuild from the ground up, our experts can assist with a full system rebuild to make sure that your device is running exactly how you need!
Need a custom built Gaming Powerhouse Computer? No problem, we can build those too!
Ink-4-Le$$ is also the only tv repair facility in our county, and we have a resident expert here in our facility many times a week to resolve any issue that you may be facing with your television.
Phones & Tablets
Aside form our standard repair services, we can repair your smartphone, tablet, or other smart device! If you are suffering from a broken screen or malfunctioning device, bring it to us. We will tell you exactly what is needed, followed by a repair at a fair price. Call us today to learn more!
Reference:
https://www.geeksforgeeks.org/types-of-computers/
Most Cell Phones can be repaired, this includes but may not be limited to Screen Replacements, Battery Replacements and Broken Digitizers
Most Tablets can be repaired, this includes but may not be limited to Screen Replacements, Battery Replacements and Broken Digitizers
Desktop / All In One Repair
Most Desktops, Laptops and All In Ones can be repaired, this includes but may not be limited to Screen Replacements, Battery Replacements, Broken Digitizers, Hard Drive Replacement, Data or Windows / Linux Recovery.
Come By for a free estimate
Phone Battery Replacement
Are you tired of dealing with dead batteries? Look no further! Get A Free Device Evaluation, we specialize in replacing all sorts of batteries, from cell phones to tablets, UPS systems to motherboards, and more! But that's not all - we offer a complimentary evaluation to help you find the perfect solution for your device. Call or stop by today and let us bring new life to your gadgets!
Phone & Tablet Screen Repairs
Is your mobile device giving you trouble? Don't worry, we've got you covered! With our expertise and experience, we can assess the situation and let you know if your device can be repaired. Just click the button below to get started on finding a solution for your device.
At Troubleshoot Any Mobile Device, we understand the frustration that comes with technical issues. That's why we're dedicated to providing you with honest and reliable advice. Let us take care of your device so you can get back to what matters most.
What Our Customers Are Saying
"
I trust them and if I have an issue in the future, they will be the first person I call.  I would recommend them.  I got a fast text back and a link to an Apple warranty program that I didn't even know about.  This guy could have easily charged me to take a look at my compute but he was honest and God bless him because times are hard.

"
"
I don't usually do reviews for businesses unless it's horrible but, they are the BEST! They made my 5 year old MacBook Pro a lot faster by replacing the hard drive and charged me a lot less than what Apple would've and even did somethings that I didn't think to ask for. Great customer service is going above and beyond for your customers and that's exactly what he did! My laptop was ready in less than 24 hours!

"
Broken Device? Contact Us Today!